Welcome to the ultimate all-inclusive experience! With the Alunan Unlimited Package, you can truly experience the best of everything that Alunan Resort has to offer. From accommodation with breakfast, unlimited excursions, unlimited dining to return boat transfers, coral adoption, daily laundry and so much more! Discover below what's included in the *Alunan Unlimited Package (*Terms & Conditions apply).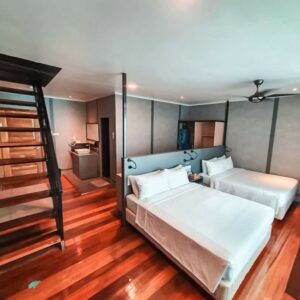 ACCOMMODATION WITH BREAKFAST
Enjoy up to *50% discount on all rooms when you book our Alunan Unlimited package (minimum 2 nights' stay required). BOOK HERE for the Lowest Rate Guaranteed.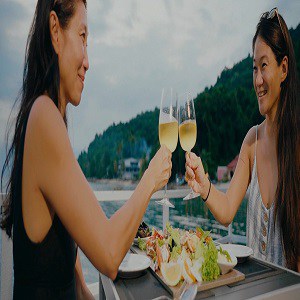 UNLIMITED DINING
Feast on local, Asian and international delights at our Bayu Restaurant and Sunset Deck with Mediterranean dinner at L'isola dei Nuraghi, snacks, and beverages including selected alcoholic drinks from our restaurant menus (food & beverage items subject to availability).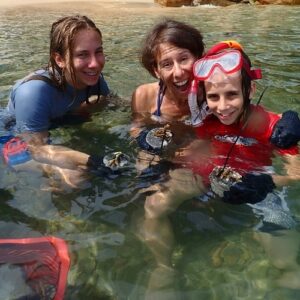 BE A PART OF ALUNAN CORAL PROJECT
Have a meaningful vacation by contributing and learning about Alunan Coral Project. We aim to restore coral reefs around Perhentian and create awareness about the threats faced by coral. Adopt your very own baby coral and plant it in our Coral Nursery.
Fun Tube & Wakeboarding
For adrenalin junkies, take an exciting, heart-thumping ride on our Fun Tube as our speed boat whisks you around the sea. Never tried Wakeboarding? Our Alunan Excursion Expert would be happy to show you how..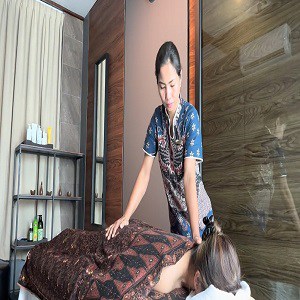 AND SO MUCH MORE!
RM 50 Spa voucher per person per stay (one voucher per spa service and cannot be combined)  
Laundry service (limited to 4 items per person per night)
WHAT IS NOT INCLUDED IN ALUNAN UNLIMITED PACKAGE
Redang Escapade : RM 150++ per person (Normal Price : RM 290++ per person)
Catamaran Sailing : RM 250++ per trip (Normal Price : RM 500++ per trip)
Discover Scuba + Coral Adoption : RM 250++ per person (Normal Price : RM 400++ per person)
Stand Up Paddleboard
House Reef Tour with Marine Biologist
Private Dining Experiences : RM 250++ per person (Normal Price : RM 500++ per person)
Selected premium food and beverage menu items at Bayu Restaurant and Sunset Deck
Water Taxi Service
Spa Treatments
Room Decorations (Special Occassions)
Alunan Gift Shop items and Coral Project merchandise
Other special requests
PLEASE READ *IMPORTANT INFORMATION, TERMS & CONDITIONS BEFORE BOOKING THE ALUNAN UNLIMITED PACKAGE.